It's busy busy busy in the Pinegrove Leather workshop today, making all kinds of different things in the run up to the holidays.  "What holidays?" you ask.  Yes, Thanksgiving and Christmas seem like a long way off but we're busy now making sure you won't be disappointed when you see the perfect guitar strap, harmonica case, drumstick bag or penny whistle case for that special present.
Rod, Rachel and Debbie are hard at it...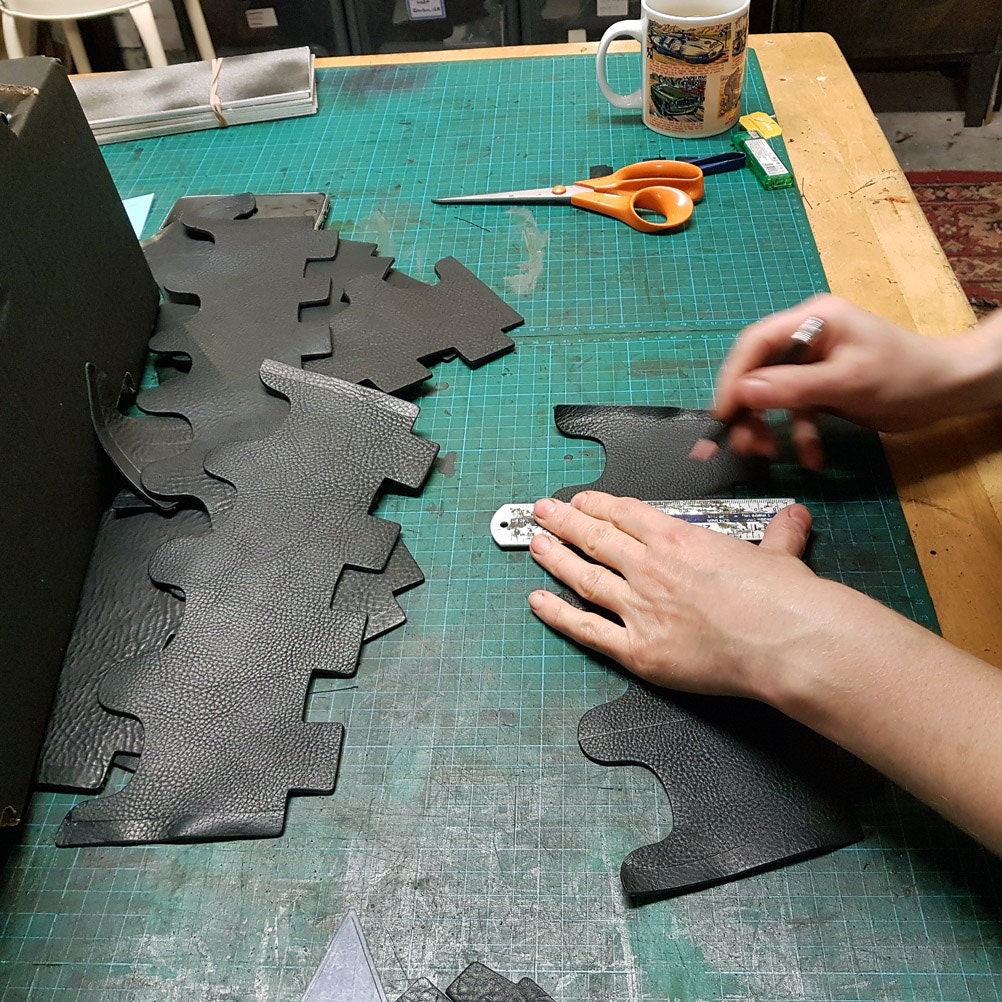 Rach preparing parts for harmonica cases.  These strange shaped pieces will each become a row of 4 harmonica-sized pockets.  These go to make a Pinegrove Leather 4-Pack Harmonica Case.  Pictures at https://www.pinegrove.co/listing/197149251/four-pack-leather-harmonica-case-leather.  Larger cases for more harmonicas can be found in our Etsy shop.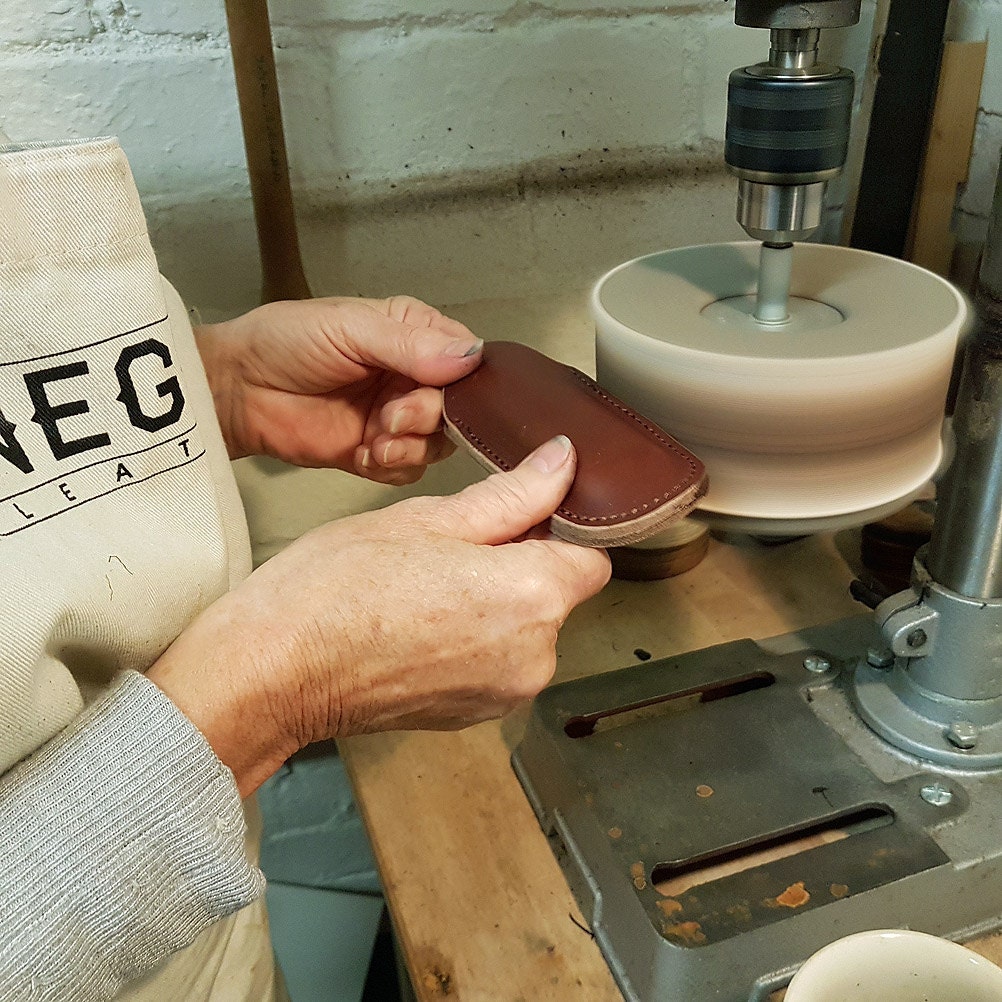 Debbie is burnishing the edges on our popular harmonica pouches.  These have been wet-moulded (wet-molded) to shape.  Burnishing smoothes the rough edges.  The edges will then be dyed, sealed and polished.  It's a lot of work!  Check out the finished harp pouch at https://www.pinegrove.co/listing/197238630/leather-harmonica-pouch-leather-blues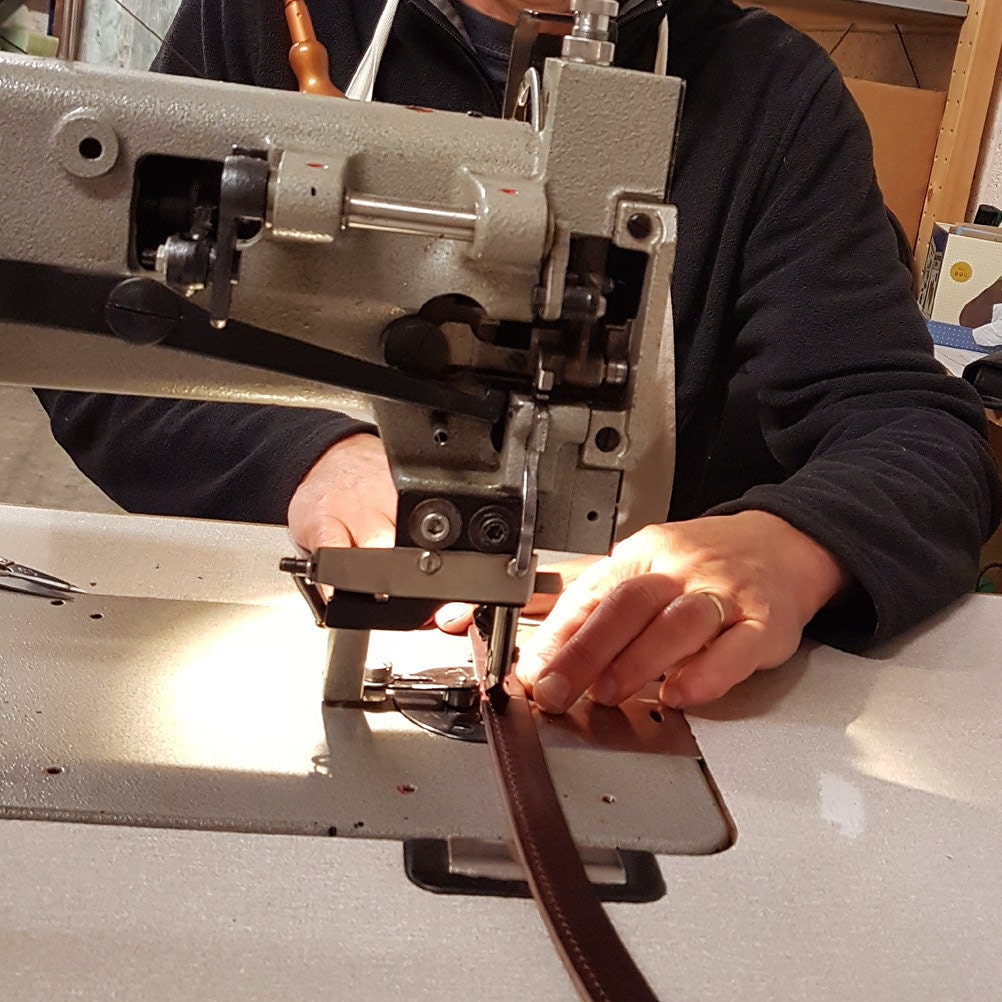 Rod is giving a cool-looking stitch line to a GS24 vintage-style guitar strap.  These straps are made from very thick 9oz leather (3.5mm thick), so the sewing machine needed is a heavy duty, powerful animal.  See the finished strap at https://www.pinegrove.co/listing/169139174/gs24-leather-guitar-strap-full-grain
Don't leave it too late to order!   Shiping to non-UK addresses takes 10-20 days.