Rod writes....
Our local leather supplier pointed out some thick, soft leather to me recently.  Beautiful stuff in a range of colours, heavily oiled to give satisfying feel that gives under your fingers.  The colour is deep and strong, as is the natural grain.  Altogether this gives us a slightly aged, distressed look and feel.  Just what guys like, including me.  It's real quality leather too, made to last hundreds of years.
So after buying a couple of sides  (cow sides that is) I looked at what we could make with it!  The leather is pretty thick, about 2mm, but not stiff enough for an unlined guitar strap.   So I thought, let's do a really thickly padded strap that's chunky, chunky, chunky.  We'll stuff it with as soft filling as we can.  Here's the solution we came up with: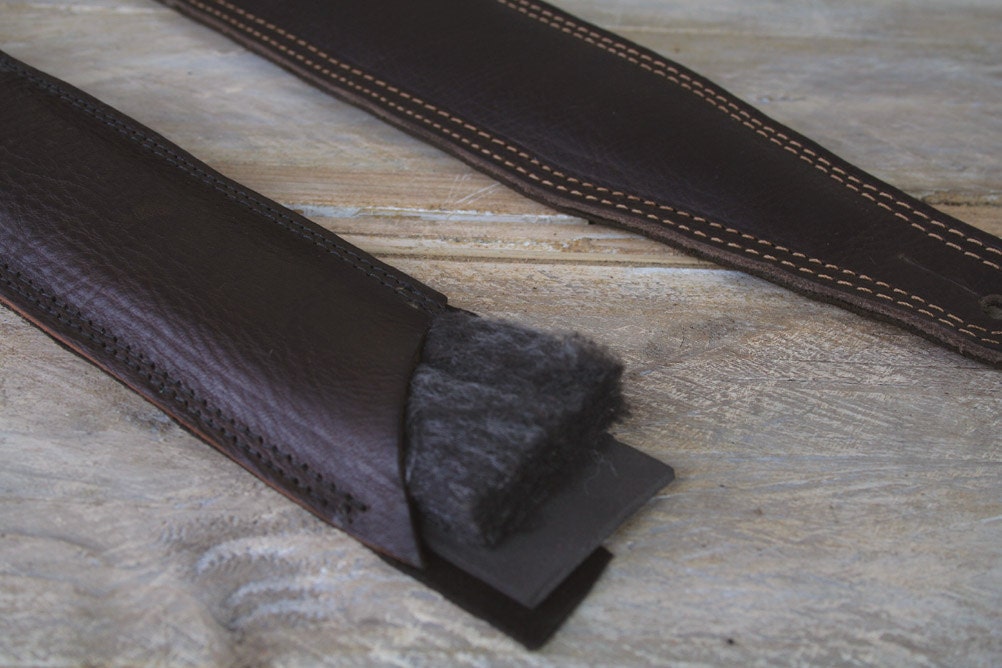 The GS61 Guitar Strap has a layer of foam and a layer of wadding inside it.   The result?   A really comfortable strap that you can wear all day long.   The BS63 is a wider version, a full 3" wide in fact.  The BS63 has been designed for use with heavy bass guitars, but looks great on any guitar.  Here it is on my red Gretsch.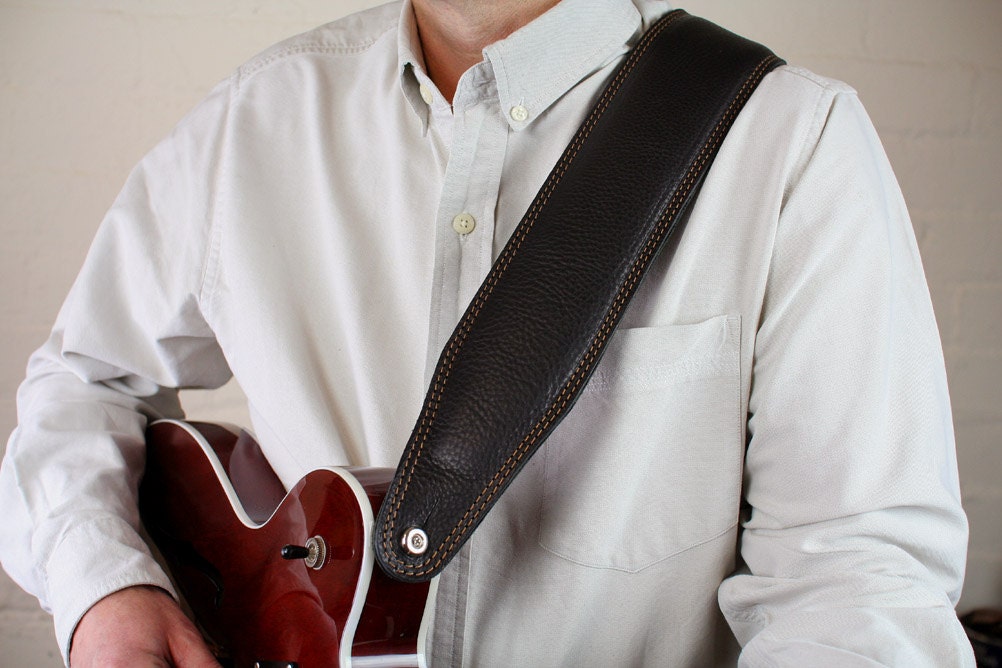 Both straps are available in black, cherry red, Havana brown or denim blue.  All are delicious!